Why Choose
Purple Squirrel Found?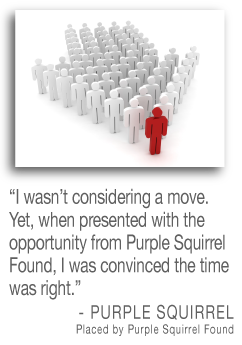 We work as a team.
We leverage our collective experience and huge talent network for your business.
We completely and confidentially engage.
We work quickly to recommend the best fit for your culture.
We get results.
We attract and secure the needed talent to achieve your targeted objectives.